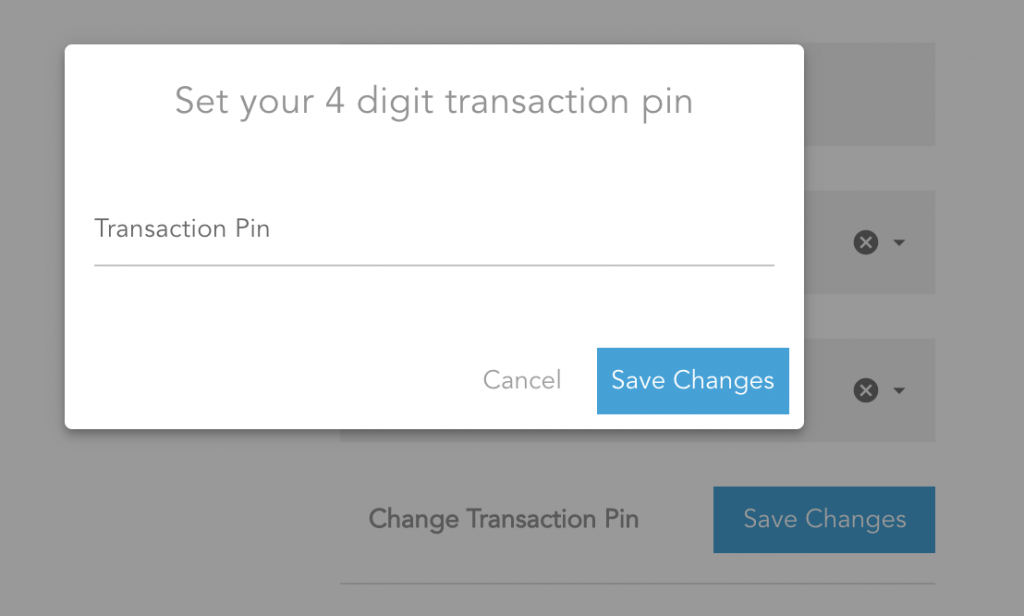 What is the FINT Pin?
This is a 4 Digit Code that you use to authenticate transactions on the FINT Platform, the code is private and should not be shared with anyone.
How do I set my FINT Pin?
After logging in to your Lender account, visit the profile Tab and click "Change Transaction Pin" at the end of the page. 

Enter your preferred 4 Digits and click "Save Changes" this takes you back to your profile on the platform. 

Click "Save Changes" to complete this process


What If I Forgot My Pin?
Simply repeat steps 1-3 above
If you need further assistance, please feel free to contact us via any of our support channels.