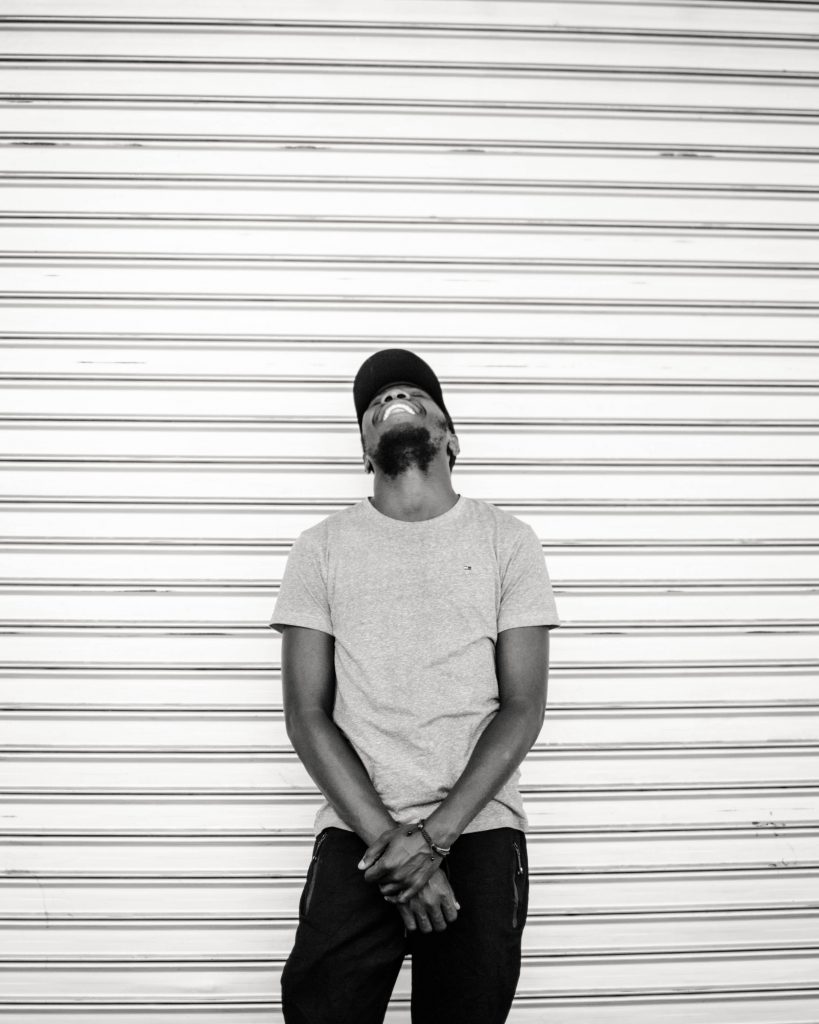 You know people have been saying, "Hustle o, make your daughter no dey post her account details on her WhatsApp status" and its other variations? Yeah, it got us thinking about this hustle life. We're all out here on these streets doing the most to live our best lives but sometimes it seems like there is nothing else to do. So, we looked around our office and asked people what they do for extra cash and here's what they had to say.
Akintunde is such a people person so we were not surprised when he told us he comperes at events on the weekend. When we asked him what skills he has that make people want him at their events, he said, "Good conversation, great sense of style, warm personality, an intelligent mind and an out-of-this-world sense of humor."
If you believe you have some of these traits, then we advise you work on the others and start your compering career immediately. Of course, you may not be an 'Ik' right off the bat but start with smaller events for people and at an affordable rate.
Debbie runs a gifting service on the side. This explains why she takes very regular phone breaks and always knows the perfect gift to buy for our boss' birthday. Much like the Uber or Jumia or Supermart model, she doesn't own any products. She essentially finds out what you would like to get, goes straight to the source to procure, packages and delivers to your intended recipient.
Running a service like this rests on building a strong network of business partners and excellent customer service. If you have a strong knack for organizing and planning, you should consider this as a viable side hustle.
Toby handles social media accounts for some very interesting brands. We never expected this (read: esperred it) because he is one of the most conservative people on our team. He, however, explained that all the creative thoughts trapped in his head by virtue of his sense of privacy find expression on the social media accounts of his clients.
When sharing his experience, he indicated that he was initially reluctant to start because he had no graphic design or video production skills, but he shared a bunch of online tools that have made things so much easier like Canva for photos or Vyond for animations.
What does he love the most about it? He can work virtually anywhere, and everyday experiences provide the inspiration for the content he produces.
Kike is a teacher… literally. She sells courses on Udemy. This one really intrigued us because we wondered what qualifications she had to get to do this but apparently, none. She essentially puts together information on things she knows like 'Designing PowerPoint presentations' or 'Creating a Business Plan', uploads them to the Udemy site and puts a price on it.
This was interesting to us because it doesn't matter how many courses on the subject are already available, you just upload yours and hope that visitors see value in your content over others. Quick tip: teach what you know.
John is a Bolt (Taxify) driver!!! Yep! On the weekend, he ferries people across Lagos state in his 2007 Toyota Corolla and earns some cool cash. Fortunately, he enjoys driving and loves meeting people, so this is more like him getting paid for a hobby, which is the best type of job. Also, if he is too tired or has something else to do that weekend, he can simply go offline. His car, his time, his rules.
This means you can literally be done with work, come online on Taxify or Uber and earn about N2,000 by dropping someone off who lives close to you even during the week. Alternatively, your car can work for you while you are at work or chilling on the weekend if you get a partner driver and split the income.
The great thing about these jobs is that there is very little you need in terms of input or raw materials so you're not expending too much money running the hustle. More so, a little publicity on social media and referrals can get you so many clients in a short time.
So, what are you waiting for? Hustle o, make you no go dey find ATM wey dey dispense N500." (As seen on Twitter)