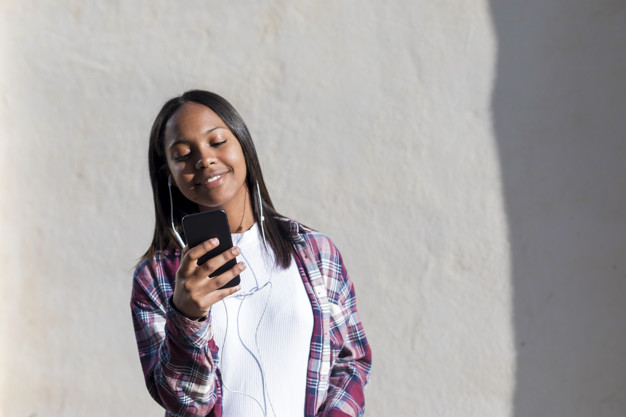 Some states in Nigeria have been locked down to reduce the spread of the CoronaVirus. Only essential businesses such as those in food processing and distribution, core banking, downstream oil and gas etc are allowed to operate.
A number of companies have had to cut down salaries and even lay off their employees as there has been no income in those weeks, even those who are getting paid are not absolutely sure of the next salary. 
We've put together a few ways you can earn money while at home.
Sell Your Old Things Online: 
You many have that phone or laptop you no longer use, or the old TV after you bought a bigger one, the wristwatch you haven't worn in months and you may never wear. Just look around your house, we're sure you can find a number of items that can bring you income. You can simply post them on your social media page or any of the classified listing sites like Jiji. You may be wondering how to get it across to the buyer, no worries, a lot of delivery companies are still operating and some can even offer Escrow services to collect the money on your behalf.
2. Offer your services as a Freelancer:
Take a look at the soft skills you have, signup on freelancing websites to begin to earn income. Some of these skills may include, writing, voice overs, graphics design, Digital Marketing. Freelancing websites such as Fiverr and Upwork pay freelancers in dollars, check them out
3. Sell Facemasks:  
Now that the Government is mandating the use of facemasks for public gatherings, you can partner with your local tailor to produce and sell these facemasks. You provide him with the specifications, he produces and you leverage your networks to sell and make some profit.
5. Offer Professional Services:
You have those skills that your friends and family may or may not know about, now is the time to get the word out. Can you prepare Business Proposals? Help with Bookkeeping? HR Consulting? Get the word out now and begin to earn income.
6. Referrals:
During conversations, you get to know about people who need certain services and you can  refer them to your friends who provide these services. You can discuss a referral structure with them where you earn a percentage of the profit. For example Mercy offers content writing services and i know someone who needs her services, i can discuss with her to get 10% of the fees.
In addition, a lot of platforms offer referral services, where you are given incentives to refer people, and no, we are not talking about Multilevel Marketing. Same way Uber gives you a certain amount of your next trip when you refer a new rider who completes a trip.
7. Tutorials:
Asides from providing services to people, you can also teach others the same, there are a lot of online classes happening on Zoom and even Whatsapp where people learn different skills from tailoring, makeup, mobile photography, photo and video editing, social media management and a host of others. Be sure to make the pricing affordable so more people can sign up and be part.
The most important thing is to put on your creative hat to look for opportunities, a lot of these ideas will still be valid even after the lockdown is over and work resumes. Also make sure you invest some of that extra money, that's the sure way to financial freedom.
What have you been doing to earn extra income during these times? Please share in the comment section.