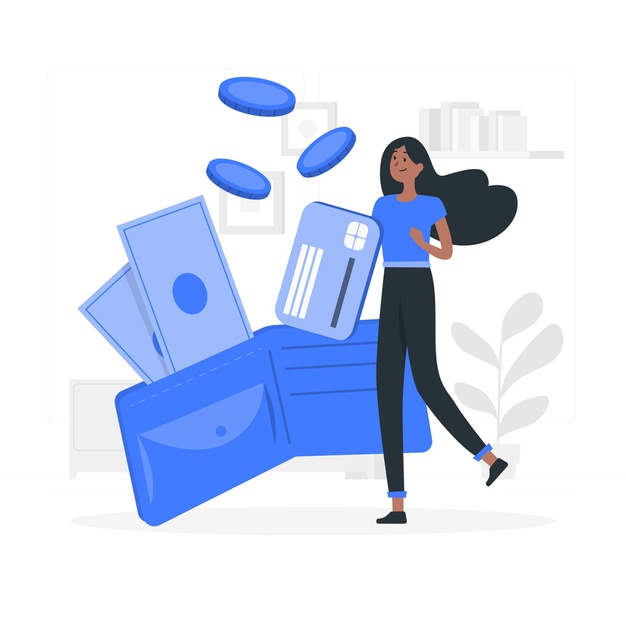 Introducing the FINT Wallet
To ensure the seamless investments in your favourite products and sectors via the FINT Platform, we've created a Wallet for you. The Wallet allows you to fund products faster as you can top up anytime with your card or via bank transfer to a unique virtual account created just for you.
Funding Your Wallet
You can either fund your Wallet via Bank Transfer to a unique Providus virtual account created for you or via your Credit/Debit Card. It's cheaper (0.85% capped at N100) to fund your Wallet via bank transfer from any bank, while funding the Wallet using your card costs 1.35% capped at N2000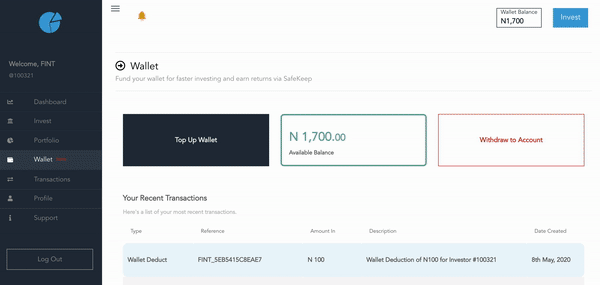 Your Wallet Balance will reflect the amount funded within a few seconds and you can proceed to fund products.
Funding A Product With Your Wallet
One of the good things about the Wallet is being able to fund products faster. The process of funding remains the same, where you navigate to the 'Invest' tab, select the category you are interested and proceed to fund.
This time you will have the choice to fund the product via your registered card or your Wallet.

Withdrawing From Your Wallet
All withdrawals from the Wallet will be sent to the default account set on your profile. You can change the account from the 'Settlement Account' section of the 'Profile' tab on your dashboard.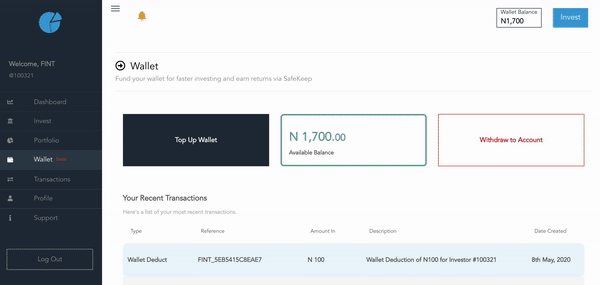 In the coming weeks, a lot of cool benefits will be linked to your Wallet, be sure to check out your new Wallet today, get funding via bank transfer or with your card.
Also, all interests and payouts will be credit to your Wallet, you will be notified each time so you can choose to reinvest or withdraw
You can leave a comment if you have any questions 🙂