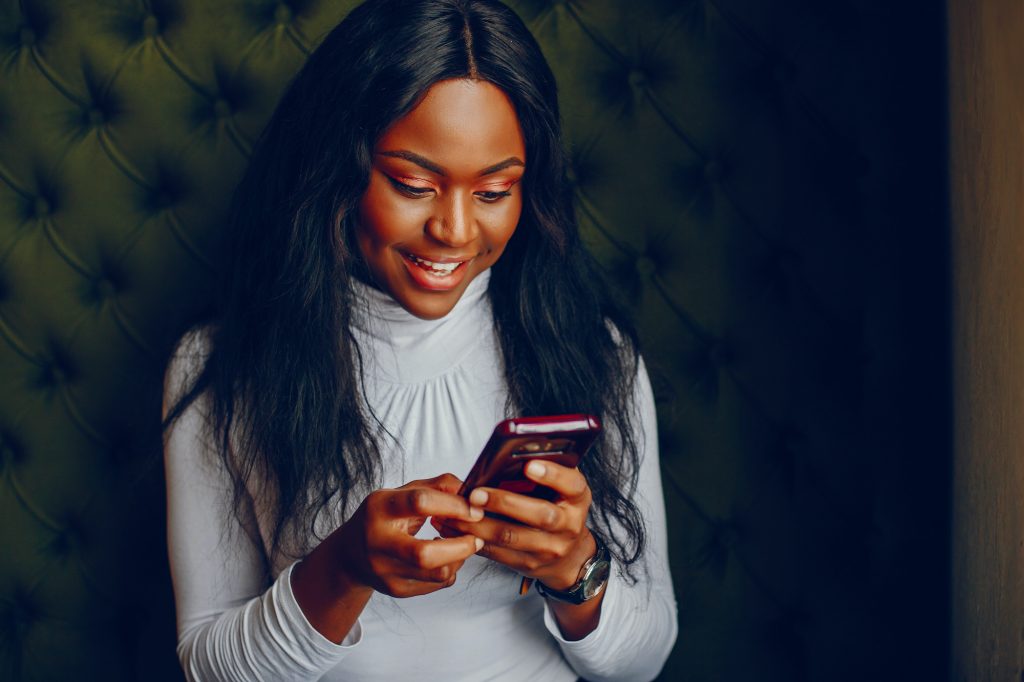 It's always a good time to earn a little more. Here's a new way to earn money on FINT in just one click.
Asides from offering you opportunities to earn returns by investing in assets, you can now earn by referring lenders on the FINT platform.
As a lender on the FINT platform, you have a unique code and link on your profile which you can share with anyone to earn returns. The Referral feature allows you to earn some money to your FINT Wallet by referring lenders to invest in any available opportunity.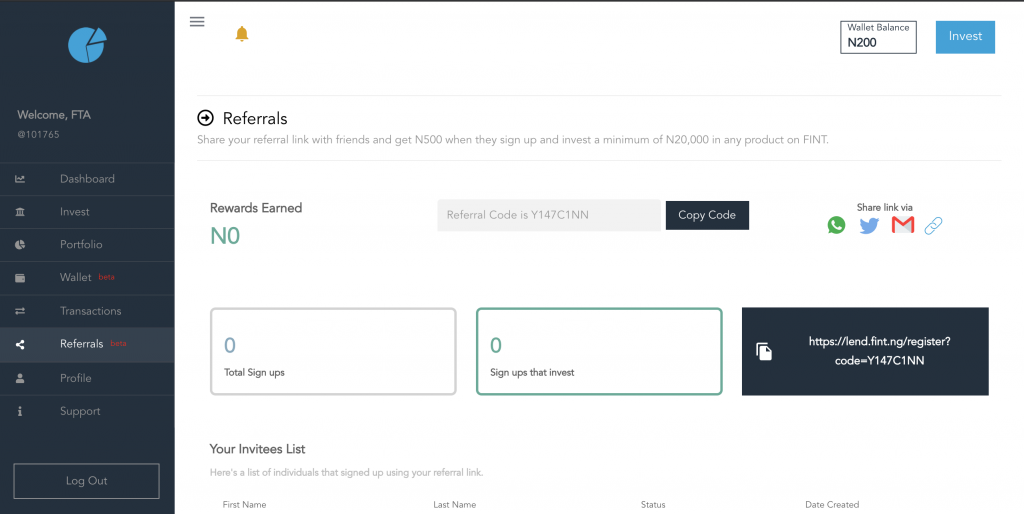 To get started, simply click the new tab on your dashboard tagged 'Referrals' and click the 'Copy Code' button on your Referral Dashboard and paste the code to any lender to Sign Up with. You can also click the icons to share your unique link via Whatsapp, Twitter, Email or copy and paste the signup link.
Any lender that signs up with your link is automatically visible on Your Invitees List, they get N500 naira credited to their wallet towards their first investment thanks to you. Once the lender makes an investment of N20,000 and above you get N500 credited to your Wallet for investments and N1000 if they invest at least N90,000. You may follow up with them to invest in any of the available opportunities on the platform before they're sold out.
This earning can only be used to invest in any available FINT product. Imagine what you can do with all the people on your Whatsapp list and friends on social media.
Start earning today! The more you refer, the more you earn, in just one click.