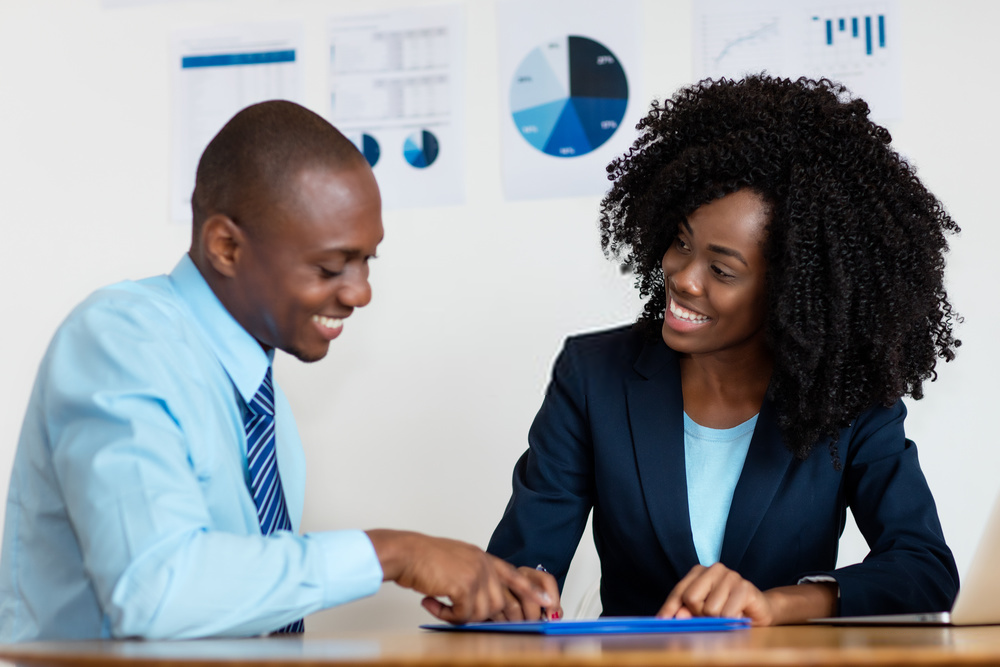 We launched Nigeria's first alternative investment hub a few weeks ago, and we promised to provide you with the opportunity to earn attractive returns by investing in products such as agriculture, power, personal loans, insurance and many more.
We launched with the Sweet Potato farms from Agropartnerships which offers 20% profit in 7 months. Here's a step by step guide to help you through the process of investing on FINT
Step 1: Visit www.lend.fint.ng and login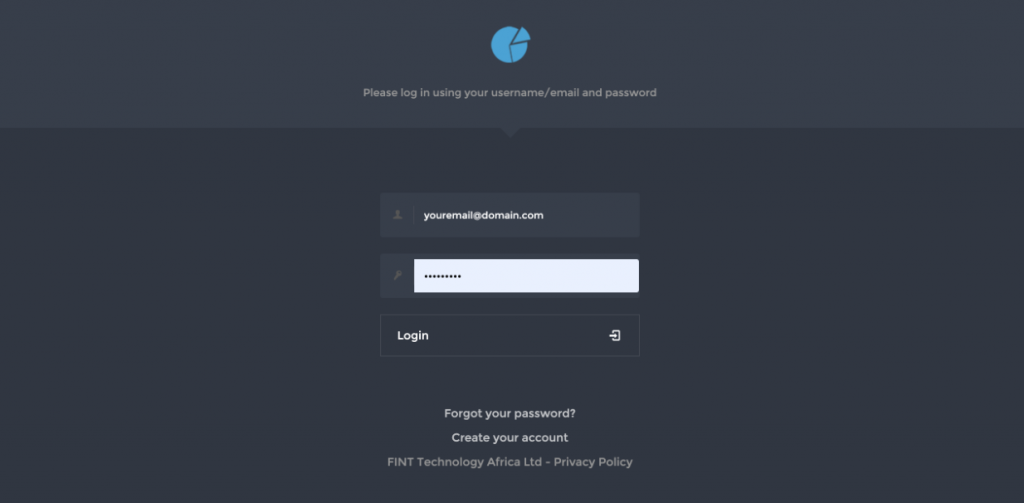 Navigate to and click the "Invest" tab on the left side of your dashboard to view the investment categories available.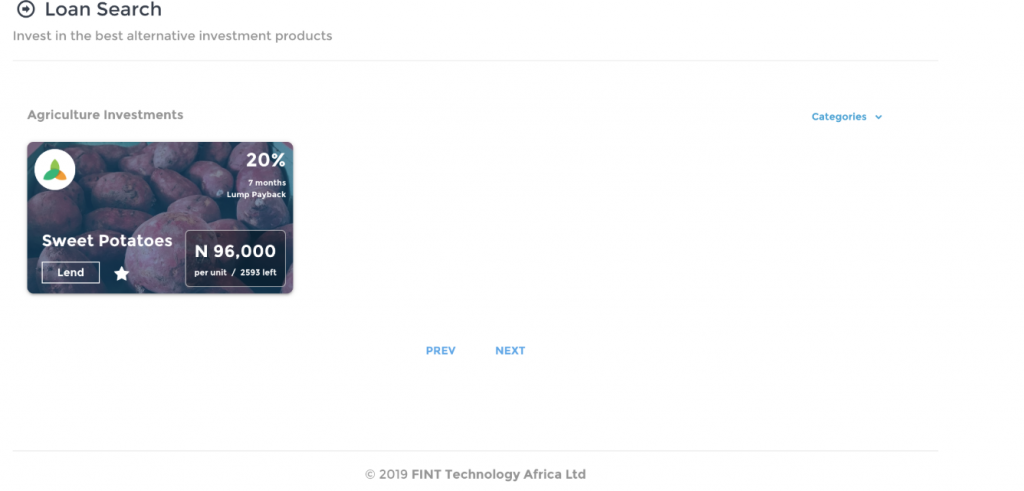 Click the "Lend" Button to view more details about the product and begin lending.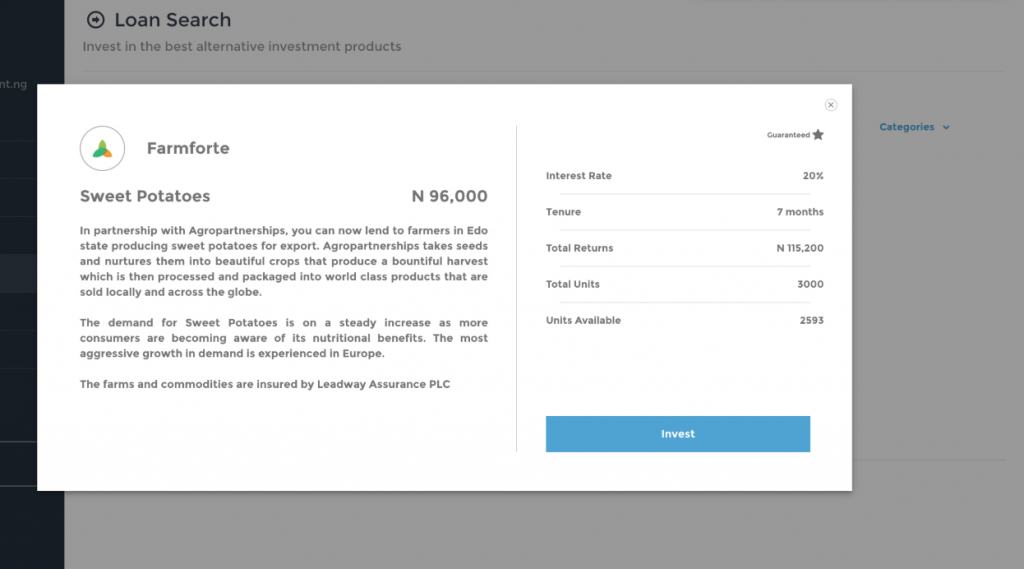 This pop up shows the details of the investment, the tenure, interest rate, number of available units and total returns.
Click "Invest" to proceed.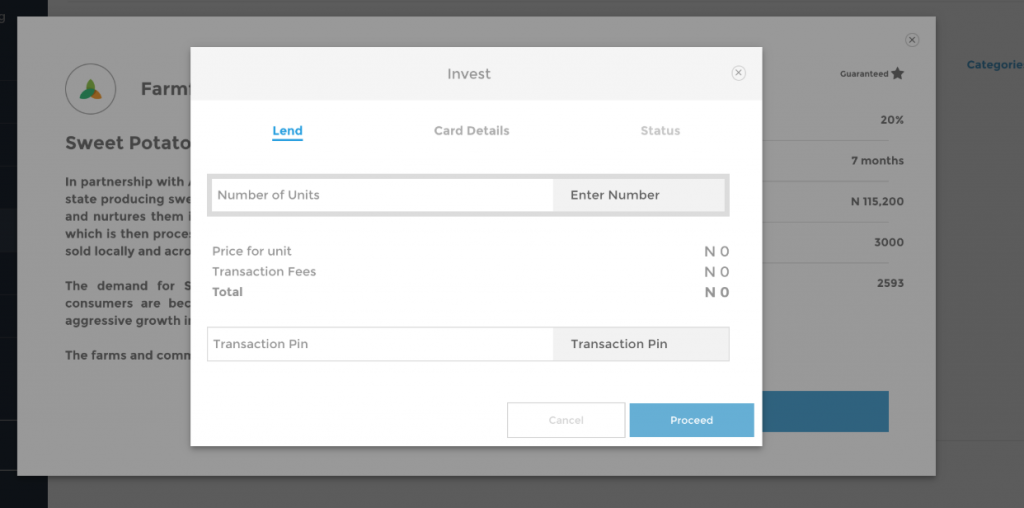 Enter the number of units you intend to invest in, and the breakdown of total fees is displayed. Enter Transaction PIN to proceed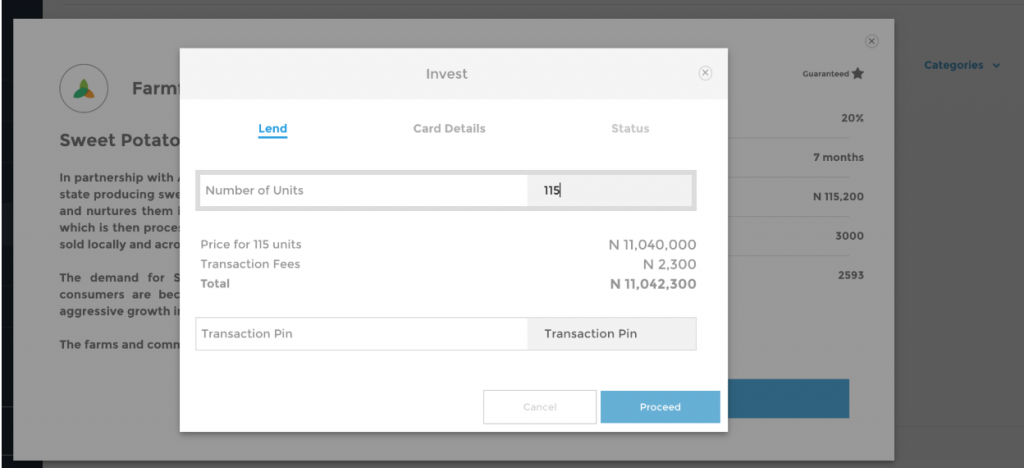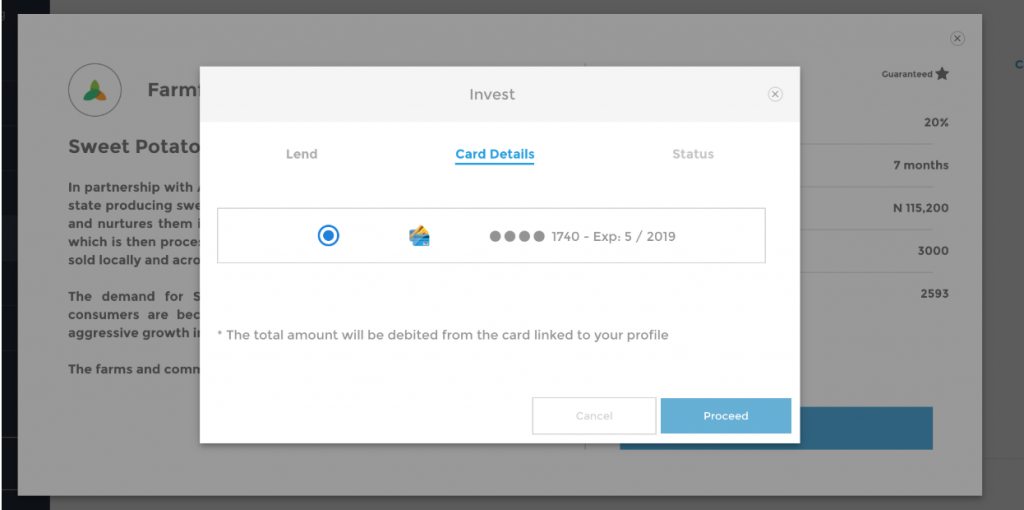 Click "Proceed" to confirm the payment and your investment has been done.
Now you can sit back and relax while your money works for you.