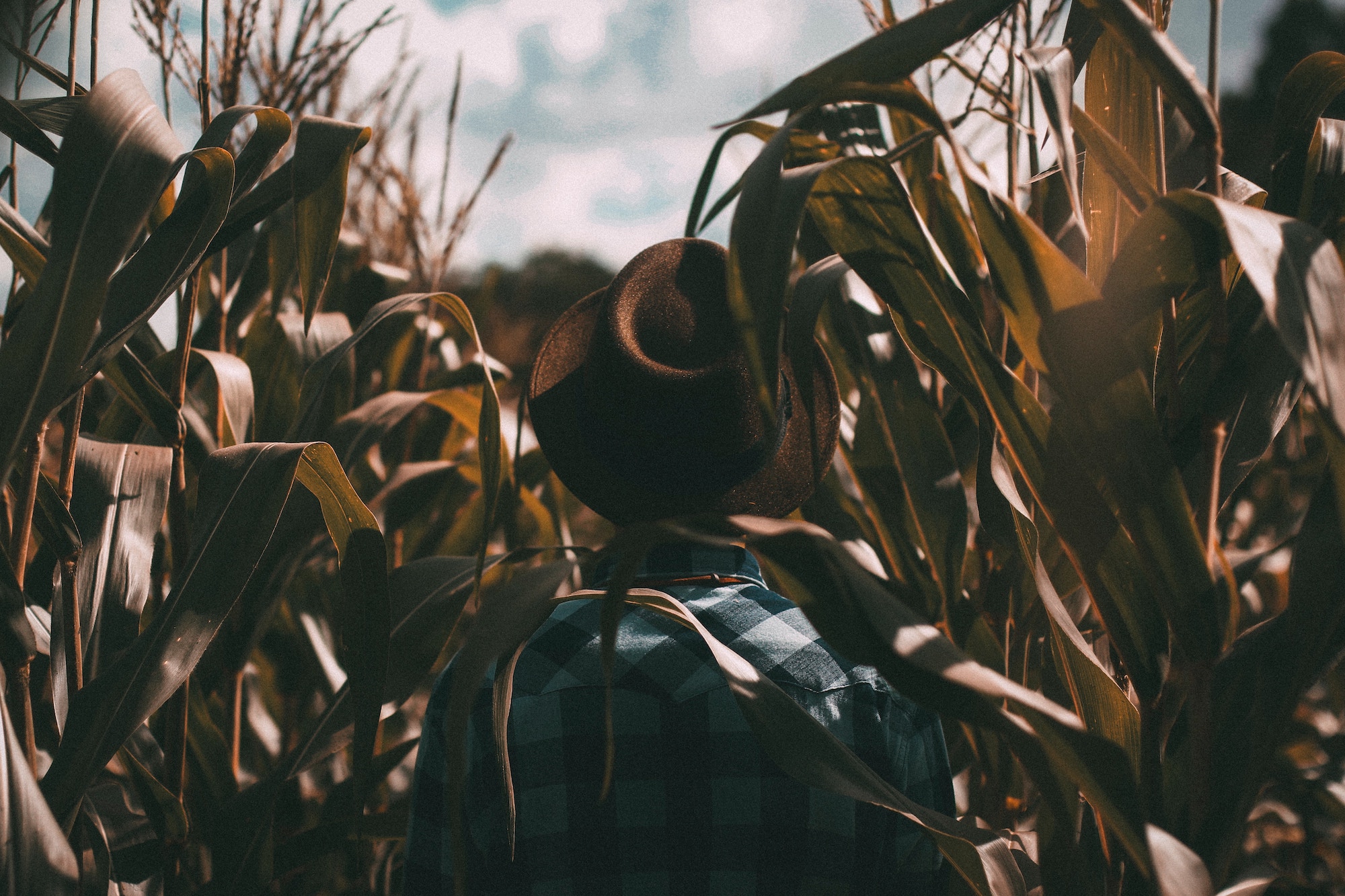 Kabir  Mohammed is a maize farmer in Kaduna. He started farming as a child, helping his father out on his farm in Barnawa, north of the state.
Now, at the age of 32, Mohammed has a few acres of farmland to himself, and his family depends on his sales of maize to meet their feeding, shelter, clothing and other needs. 
Using improved seeds, he plants maize in the early planting season and employs youths in his community to assist with clearing the land, tilling and creating the ridges.
Mohammed's crops are typically ready for harvest after 60 – 70 days, harvested produce is sold for the harvested produce is sold for N10,000 – N15,000 per 100kg.
ThriveAgric
Mohammed's success is partly because he has a partnership with ThriveAgric, a technology-driven agricultural company with a focus on ensuring global food security.
ThriveAgric provides farmers in his community with the resources needed for a productive farming season including funding, mechanisation, education and links to global and local markets. 
They also buy the farm produce at competitive rates as a way of ensuring that farmers have enough income from their harvest.
But it's more than just providing resources for farmers. The agricultural company is increasing participation in the sector by allowing people to fund farms like that of Mohammed for profitable returns.
To increase the scale of their impact, they are partnered with FINT an investment marketplace that powers access to affordable loans and attractive investments. 
FINT provides an opportunity for lenders to earn attractive returns by lending to borrowers seeking affordable credit in different sectors such as Agriculture, Power, Government, Asset Management Insurance amongst others.
Lenders on FINT are able to empower thousands of farmers such as Mohammed to provide for their families by providing them with access to capital to increase their farm yields while also earning attractive returns. 
So far, FINT's investors have funded thousands of ThriveAgric farmers engaged in maize and poultry soya farming with over N 39 million naira. 
These farmers like Mohammed are providing for their families, employing labour in their local community and contributing their quota to ensuring food security in Africa.