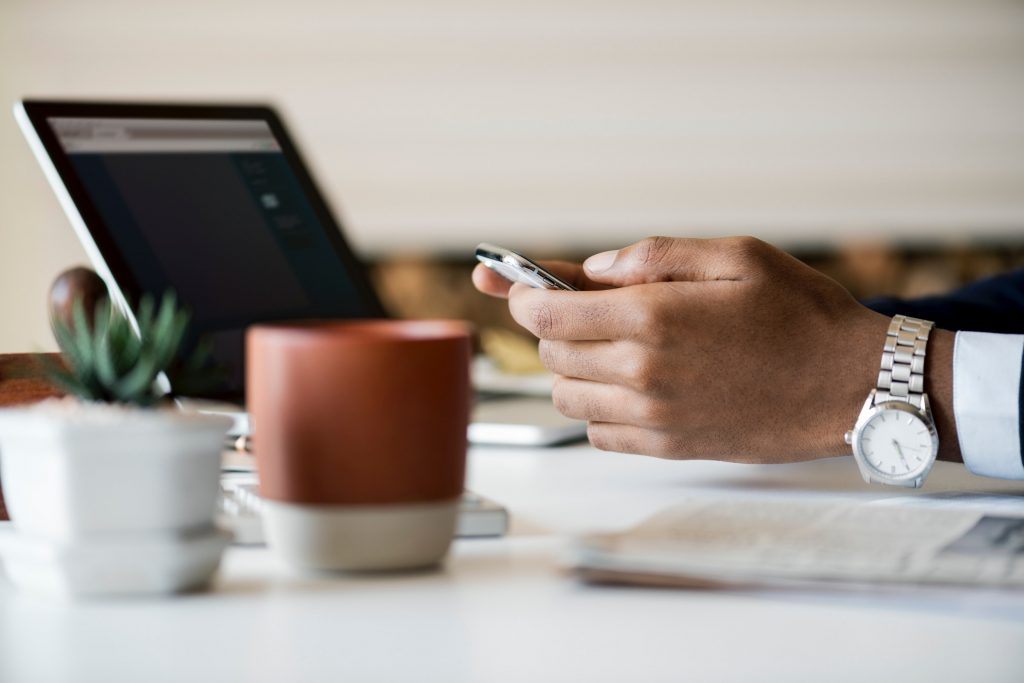 The singular most urgent fear that people have when they have to lend out money is that the debt will never be fully repaid. We are not ignorant of the fact at FINT. In fact, we try our very best to ensure that we avoid telling lenders on our platform stories that touch when it's time for repayment first by screening borrowers for any such vulnerabilities; second by standardizing our loan recovery procedures; and third by insuring our loans.
That's right: we have loan insurance, which is mandatory for every borrower. Loans are insured by Old Mutual
This means that if by any chance, any irresponsible person who intends to abscond with your funds somehow magically slips under our radar or if well-meaning borrowers somehow fall upon hard times, we have several measures in place that guarantee that all lenders receive their funds intact plus the interest promised. How do we do this? As usual, we will paint you a picture.
Ade has taken a loan of N500 000 to purchase a power generating set for his printing business – a side hustle of course. Toke opted to lend N250 000 to him over a 6 month period at an approximate interest of 17%. This suggests that she should receive about N48 750 per month until she gets N292 500. She reviews the loan request on her Lenders dashboard and proceeds to lend.
Unfortunately, 2 months down the line, Ade's printing press gets flooded, destroying his electronics and several print jobs he was working on. He tries to get the clients to pay up the balance sums for the jobs so he can get everything fixed and delivered but as one would expect, the clients say no. No work done, no balance payment.
Of course, this shouldn't be any cause for alarm because at FINT we only give loans to those in paid employment. As such, his salary should go a little or long way to solving this problem. However, as the saying goes: when it rains, it pours. It turns out the hospital Ade works for just recently downsized, and those who were not let go have taken a significant pay cut.
So, after losing the job he had before he took the loan, no solution in sight to finish the printing jobs and a generally defeated outlook on life, Ade defaults on his payment in the 3rd month. Our customer support team contact Ade regarding his missed payment, once he explains his situation to us – and our investigation confirms his claims – we inform Toke of the situation and look into the insurance coverage he paid for when applying for his loan and are overjoyed to see that he is indeed covered in this instance. An insurance claim is then processed with Old Mutual and inform Ade of the documentation he needs to provide for the insurance to pay the claim. All is well that ends well.
Toke gets her principal and interest paid back by the insurance.
However, if all of that sob story about flooding and loss of job is untrue, or Ade becomes unreachable, or starts to behave suspiciously, we immediately begin our debt recovery process which includes run a sweep on his account to recover outstanding payments. If the balance in his account is not sufficient to cover the amount owed, we engage our debt recovery partners to find him and ensure that every kobo, including interest and charges is paid back by any means necessary. We then go ahead to report such a delinquent borrower to the credit bureaus to ensure his credit report bears witness to his unfortunate behaviour.
As a peer-to-peer lending platform, we understand the interesting position that we occupy by introducing strangers and asking them to exchange money based on their trust in us to carry out verifications and safe guard returns. That's why we go the extra mile to ensure that this trust – as fragile as it characteristically is – is protected on every side. We understand that situations are sometimes beyond human control and borrowers with the best intentions may fall on hard times. At the same time, we have a duty to our lenders to deliver on what we promise. That's why we take extra precautions to ensure that whatever happens, everyone is protected.